Cannabis Times Radio is back this week with NYC based co-host Tim Spark and our guest co-host this week Matthew Cote, editor of Cannabis Times Magazine and co-creator of IStrainGuide. Tune in for our weekly bi-coastal look at the Cannabis reform movement!
The show starts off this week with Ignacio, NYC based owner of Homgron T-shirts. Ignacio discusses the inspiration for his company and how he utilized his love for art, unique artistic style and his belief in Cannabis legalization to start Homgron. Ignacio discusses his unfortunate experience that led him to want to educate people regarding marijuana legalization and what he is doing about it today. Check out Homgron – the site of the high couture T-shirt today!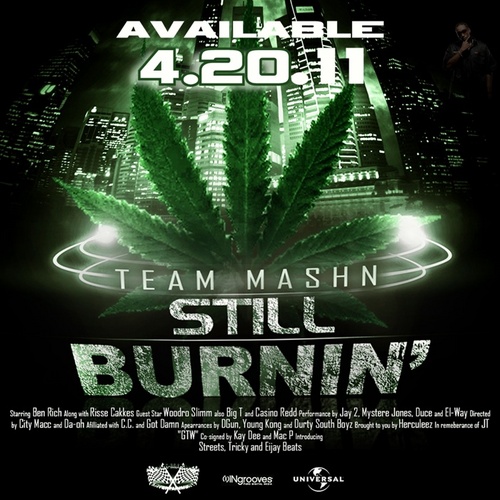 Cannabis Times Radio also welcomes CEO of TEAM MASHN Entertainment, Keith Clark (aka Clizark). Keith is a 12-time platinum producer who has had the pleasure of working alongside talents like Snoop Dogg, Dr. Dre, and Warren G., just to name a few. His unique style incorporates classical music (hence his nickname harkening back to Mozart) and a devoted love for hip hop. With his most recent addition to the hip-hoposphere, Still Burnin', Keith has re-hashed (pun intended) the tight bond between hip hop and cannabis, bringing the inspiring herb back into the limelight. Keith also discusses how he was introduced to Cannabis and learned early on how to utilize it as a creative tool for music and bringing people together. Keith is also launching a contest for all musicians that can be found HERE. Stay tuned for further details regarding submission requests!
Dr. Oram, Principal Scientist and co-founder of CW Analytical Laboratories is also welcomed to the show tonight. Dr. Oram holds Ph.D. and M.S. degrees in environmental chemistry and engineering from the University of California Los Angeles and Bachelors' degrees in analytical chemistry and a biochemistry from the University of Colorado at Boulder. He spent the last ten years as a research scientist dedicated to protecting delicate coastal ecosystems. He has authored numerous peer-reviewed publications and technical reports, has given presentations before local and international audiences, and is an invited member of several technical review and scientific steering committees. In 2009, Dr. Oram co-founded CW Analytical Laboratories to establish standardized certification protocols to ensure the safety and quality of medical Cannabis. Here what Dr. Oram has to say about the state of our current Cannabis laws as well as why his company is so important in our nation today.
Tim and Matt sign off tonight reminding everyone to go to VOTEHEMP.COM
Sponsors:

Harbor Area Caregivers Club @ 22708 South Western Ave., Torrance